What People Are Saying
Coach Mooney this is Seth, just wanted to thank you for your help and interest in my basketball career, you have helped me out so much especially with this post grad school. I just wanted to let you know how much your help means to me. None of this would be possible without having u at my side, i'll never stop working towards this dream and with u with me i know it's possible.
When I first met Coach Mooney, he could tell I was a raw talent but that never discouraged his belief in my own process at reaching the next level. In just 3 months, I was willing to listen and change my ways and implement his philosophy to not only my game, but my life in general, in which we both felt I was prepared to be put directly in front of D3 college coaches. All the hard work had paid off. I cannot thank Dan enough for his genuine love and desire to see young men succeed.
Dan is the most supportive and enthusiastic Coach I've ever had. His passion for the game of Basketball is so contagious that it rubs off on you. When I first met Dan, I could already tell he knew so much about the sport of basketball. Coach Mooney cares about and understands the needs of individual players on and off the court. His leadership instills the importance of teamwork, positivity, and communication. Dan wants to get the best out of every player he coaches and never gives up on helping them be successful.
Dan Mooney instilled what hardwork is and humbleness. Those two things immensely effected who I was on and off the basketball court and has taken me where I am today and will guide me in the future.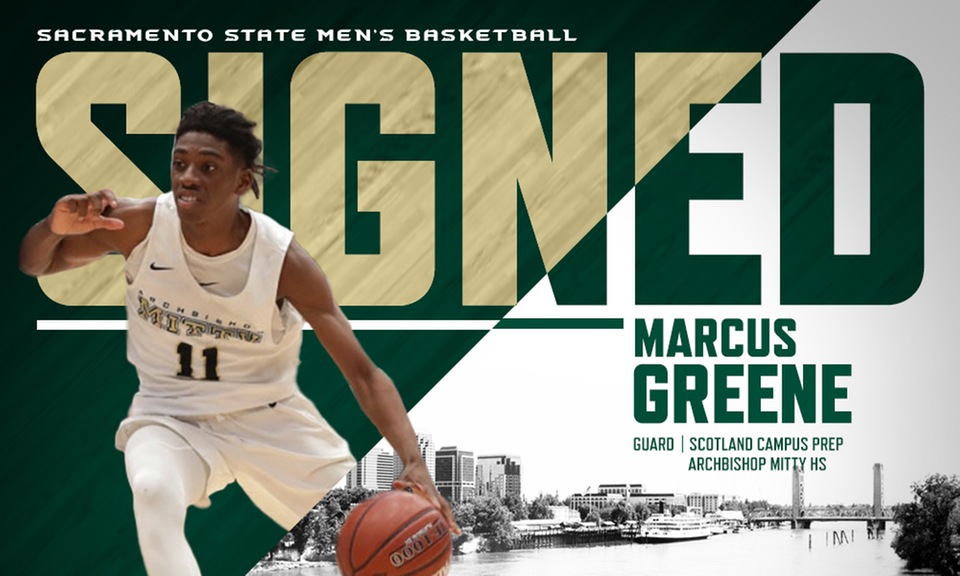 I had the pleasure of meeting Dan Mooney at the High School All-American camp in Sacramento the summer before my senior year. I begin training with Dan shortly after. Working with Dan has improved my game tremendously from all facets. His drills focus on details and effective techniques. Dan's honest critique has allowed me to dig deep within myself to improve my confidence and become a better individual and team player. My senior year I was awarded MVP, 1st Team All-League, SM Daily Journal Basketball Player of the Year and my team won the CCS Division II Championship. I accomplished this through the hard work that Dan instilled in me through his training. Dan is the best out there! I would recommend Dan to anyone who is open to receive honest feedback, desire skill development, and who wants to take their game to the next level
The first time I've met Coach Mooney, was at one of the High School All-American Camps. At the time I was a Freshman in high school in Poland and my dream was to be able to play basketball in America. Coach Mooney helped make my dream come true. He took me under his wing and guided me on every step of the way. He coached me, helped me connect with High school coaches, and built a strong relationship with me and my family. Without Coach Mooney I wouldn't be where I am today.
In 2017 coming out of high school, I attended one of Dan Mooney's top 100 camps. From the very beginning Mooney was very inspiring and motivating and this helped me play well in the games which caught his attention. During the camp he started talking to me about my future and my plans for college, he told me he was a coach at Menlo College and that I was exactly the kind of player that they were looking for. We exchanged contact information and not long after that, I went on a visit to Menlo College where I watched the team play some games and I had a good workout with all the coaches. They told me I would be a good fit on the team, and they gave me a good offer so after some thought and review with my family I decided my best path would be to attend school and play basketball at Menlo College. Three years later and I am on the path to graduate, and I am still playing basketball with my team which is like my second family now. If it weren't for Coach Mooney, I would not have been given the chance to enjoy my time playing college basketball while also getting a great education in the process. Thank you, Dan Mooney!
In high school I met Coach Mooney at one of his showcases. I really wanted to find someone to help me improve my game and help me get to the next level so I asked him personally if he would help me and he did. Coach Mooney did not see much in me from the start but still helped me from the beginning. I would train with him 4 or 5 times a week for about 2-3 months. He began to see my work ethic and he started to see potential. Once he saw how dedicated I was to improve my game he started to push me harder. Helped me get into shape, helped me gain more knowledge of the game, helped me become an all-around better basketball player. Within just those few months, he felt he put me in a good position to get to the next level and helped me feel more confident and ready for the next level. Coach Mooney went from another random coach to one of my favorite and most inspirational coaches I have ever had and a real good family friend.
Around 2 years ago in the summer My brother and I were still in high school and didn't have any offers yet so we decided to go to a top 100 scouting event we saw online that was hosted by Dan Mooney. The camp went really well, and it even started a relationship between my family and Dan, he brought my brother to open gyms to work on his skills before getting him into Menlo College and came to my high school basketball games before helping me get into Dominican University. I have never been happier in school and I am doing really well right now I'm school and basketball even while battling the coronavirus. Dan I'm so happy we got to meet and that I got to pick your brain to learn a lot more about the details of the game so thank you and I can't wait to see what the future has in store for the both of us!
Dan has been a tremendous help in my career in the US. He has shown support to me from day one with coming to watch my games and giving great advice. This relationship lead to us working out in the off-season where he introduced me to college type workouts for the first time which got me ready for my freshman year at Newman. I am very thankful and humbled to take his advice and still have a great relationship to this day.
Came to your camp with only a desire to play college basketball. Had little to no knowledge of the recruiting process. You kept it real with me from day 1, telling me how I'd have to play being a small guard, and your relentless drive to get me to a school solidified my belief that I could actually achieve my goal. You were in my corner, spoke up for me, and believed in me, and I'll always be grateful for you coach.
I was at a camp in LA, and Dan saw me and invited me to his camp two weeks later. I went to the camp and played pretty good. One high school coach in NorCal saw me and wanted me to go play for him so I went up to San Jose. I was training with Dan for a few months but then I went to a school in LA. Dan really helped a lot with my training when I was in San Jose.
Hello Coach, congratulations on the head coaching Job high school basketball is still the place to be so much fun. Our Son Kolten Mortensen from Utah went to a couple of your camps a few years ago. He served a mission for our Church in Costa Rico from there. He played at Umpqua community College in roseburg Oregon. Now he is on a full ride scholarship at the South Dakota School of Mines in Rapid City, thanks for your help I think the camps he attended were beneficial to his success , thanks once again
Dan Mooney has been one of the biggest role models and supporters in my life. I first met Mooney at a showcase which was located at Jam Town in Oakland, California at the age of 15. I was a tall skinny teenager who had dreams of playing college basketball and I remember Mooney yelling at me during the showcase to stop using streetball moves and just stick to basic basketball fundamentals. His energy, enthusiasm, and knowledge for the game made me approach him after the showcase because I wanted to learn more from him. Also, it was the first time I have ever seen a line of twenty plus players waiting to talk to a coach, so I knew Mooney was definitely a special person in the basketball world. What I didn't realize was how much he was going to impact my life not just on the court but as an overall person.
After the showcase I was tremendously blessed to be able to start training with Mooney in Scotts Valley, California. I knew at a young age that Mooney was my only hope to play college basketball because all the other coaches/trainers thought I would never be good enough and they told me I was wasting my time playing basketball. So, I decided to put all the marbles in and start commuting to Mooney two or three times a week for a workout rain or shine. The commute for me was over an hour just to get to the workout but I didn't care at all because I felt Mooney was the only person in the basketball world that actually cared about me. He then started to teach me all the basic basketball principles like how to read screens, how to space the floor, how to make the simple plays, and how to play proper defense. Also, we worked on a lot of skill development, so I started to see my basketball IQ and skills immensely improve. As soon as I saw my basketball skills start to take off, I fractured my back in the junior year of my high school career and I was unable to play a single regular season game. I was devastated and wanted to quit basketball but with Mooney in my corner he was able to give me inspiration and motivation to keep fighting. In this period away from basketball Mooney taught me life skills that I will implement for the rest of my life such as how to handle and conquer problems, how to always believe in myself, and how to never give up. After I became healthy Mooney, and I were back in the gym two or three times a week. In result, I flourished my senior year of high school and became CO-MVP of my league and had the best possible season that I could. Without Mooney's guidance I would have never been successful and would have probably quit basketball after my back injury.
After graduating high school, I attended Merritt Community College in Oakland, California and the next year I attended South Puget Sound Community College in Olympia, Washington. Wherever I went Mooney was right by my side helping me each step of the way whether it was something to do with basketball or problems I faced off the court he was always there for me, helping me get through any problems I faced. With Mooney's connections and help I was able to achieve my dream of playing division two basketball in the bay area. I am now a senior at Dominican University of California playing in one of the top division two conferences in the country. Every day I think about how blessed I am to be in the situation I am now and it's all thanks to Dan Mooney. I could have never accomplished any of my goals or dreams if it wasn't for Mooney and now, I am in a situation where I can turn basketball into a career after college all thanks again to Dan Mooney. He is not only the best coach I have ever encountered he is also an amazing role model for all people regardless of age, everywhere he goes he brightens the energy in the room and makes such a positive influence on everyone he communicates with. I am forever thankful for Dan Mooney.
I'm happy for the time we had together to help me get to this point. I'm glad that your foundation is growing and doing well! You instilled a lot of confidence in me and helped me get to a level that few in my situation will be able to reach!